THE CAST (Principals)
The cast is lead by Tony Curtis as the millionaire Osgood Fielding III. Each member of this all Actor's Equity cast was selected for their acting, singing and dancing talent. Everyone in the cast sings and dances, including Tony. While Tony, with over 120 movies to his credit, would be the first to admit that he does not have the depth of experience in the 'Song and Dance' department as the younger professionals in the cast, he makes up for it with charm and undiminished star appeal.
Here are the leading characters, starting with Tony: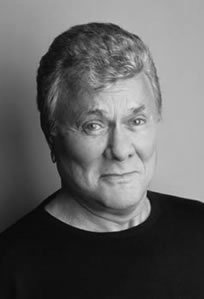 TONY CURTIS (Osgood Fielding III) No stranger to the big screen, Tony Curtis has starred in over 120 major motion pictures. Having played the role of Joe in the original film Some Like It Hot (co-starring with Jack Lemmon and Marilyn Monroe,) he is honored to have the film voted by the American Film Institute as "Best Comedy Film" ever produced. Born in New York City, he moved to California, was awarded his first movie contract by Universal Studios and made his film debut in Criss Cross with Burt Lancaster and Yvonne DeCarlo. Houdini, Trapeze, Sweet Smell of Success, The Defiant Ones, Spartacus, The Great Race, The Boston Strangler, Goodbye Charlie, Operation Petticoat and The Mirror Crack'd are just a small sampling of his film credits. A modern day Renaissance man, Mr. Curtis is a critically acclaimed painter, with regular exhibits regularly scheduled around the country. The musical Some Like It Hot marks his musical stage debut.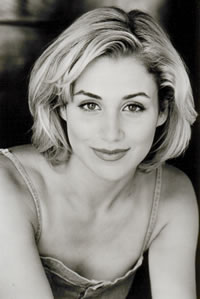 JODI CARMELI (Sugar) Jodi comes straight from Broadway where she played Maureen and Mrs. Cohen in RENT. Other: European Tour: Grease (Sandy); National Tour: Annie (Star to Be); TV: "Star Search" (vocalist winner); B.A.-Theater Arts, University of Minnesota. She's honored to be sharing the stage with the legendary Tony Curtis and playing Sugar, a role originated by her favorite movie star, Marilyn Monroe. Thanks to Diane, Jeff, Dan, Benjie, my family, and most of all - God.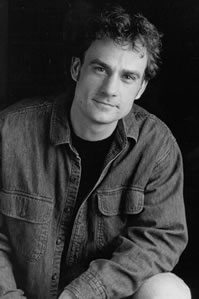 TIMOTHY GULAN (Jerry) has been on Broadway in The Lion King and Blood Brothers, and has toured in such shows as Les Miserables, Carousel, Falsettos, and Picasso at the Lapine Agile (Hungarian National Theatre). Regionally, Tim has created roles including: Houdini in Houdini (Goodspeed), Man #1 in Adventures in Love (Ordway), Seeley in Eliot Ness. . . in Cleveland (Directors Co./Denver Center), and the Kangaroo/Cooking Stove in Just So (Goodspeed-at-Chester).Film/TV: Guiding Light, Sex and the City, and Ice Age. Nominated for "Outstanding Performance by an Actor in a Leading Role - Musical" by the Dallas Theater League for this role.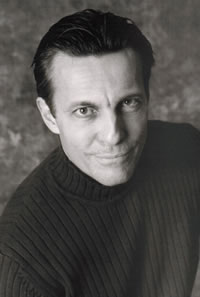 ARTHUR HANKET (Joe) Recent theater: Prospero - TEMPEST (Austin Alliance); Wilde - GROSS INDECENCY (Missouri Rep); Ford - MERRY WIVES OF WINDSOR (director: Roger Rees, San Diego Globe); Goring - IDEAL HUSBAND, Tom - GLASS MENAGERIE, and Pablo - PICASSO @ LAPIN AGILE (Milwaukee Rep); Petruccio - SHREW (Florida Asolo). Originated Off B'way: Mercury - Eric Overmyer's AMPHITRYON; Matamor - Tony Kushner's ILLUSION. TV/Film include: MARRIED W/CHILDREN (FOX), ANDRE'S MOTHER (PBS) & LAZARUS MAN w/Robert Urich. He is dedicated to the ladies in his life, Stephanie & Zoe.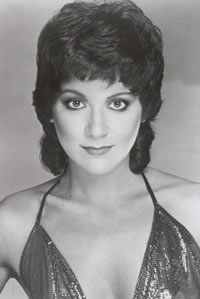 LENORA NEMETZ (Sweet Sue) has performed her way across the country for the last two decades, starting with her Broadway debut in CABARET. A protégé of Bob Fosse, Lenora replaced Chita Rivera as Velma Kelly in the original production of CHICAGO. Other Broadway credits: WORKING (Drama Desk Nomination), UP IN ONE WITH PETER ALLEN, THE RINK and THE PAJAMA GAME at N.Y.C. Opera. National Tours: SWEET CHARITY, BYE BYE BIRDIE and CABARET. Thank you God for all the gifts and blessings. Nominated for "Outstanding Performance by an Actress in a Supporting Role - Musical" by the Dallas Theater League for this role.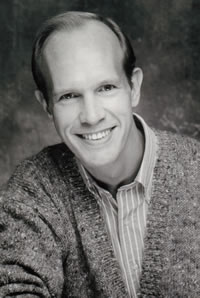 WILLIAM RYALL (Spats) Broadway credits: Seussical The Musical (The Grinch), Amadeus (Salieri's Valet), High Society (Edmund), How to Succeed (Mr. Davis, J.B. Biggley), Whorehouse Goes Public (Siegfried AND Roy), Grand Hotel (Franz Holtz) and Me and My Girl. National tours: My One And Only (Understudy to Tommy Tune), On Your Toes, Grand Hotel, South Pacific. Off-Broadway: Roadside, Elizabeth And Essex . An AADA graduate. Television: One Life To Live, Sex And The City, Law and Order, Oz and Dellaventura. Film: Taste and Fabled. Nominated for "Outstanding Performance by an Actor in a Supporting Role - Musical" by the Dallas Theater League for this role.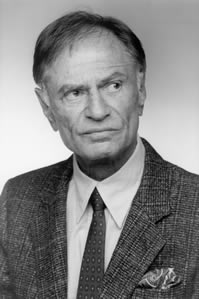 LARRY STORCH (Bienstock) has appeared in countless theatrical productions, movies and television series as well as performing in every major nightclub in the U.S. garnering him worldwide recognition. Larry is best known to television audiences as Corporal Agarn from the popular series, "F Troop." Most recently Larry starred on Broadway in Annie Get your Gun opposite Reba McEntire. Other Broadway and New York appearances include Porgy and Bess, Arsenic and Old Lace, Anne Meara's After-Play, Breaking Legs, and Things You Shouldn't Say Past Midnight. Larry and Tony Curtis became dear friends while, during their war years, serving on the same submarine. They went on to star together in eight feature films. Larry, his wife Norma, and their beloved cat Elsa make their home on New York's Upper Westside.
And this is not all. Click here to meet the rest of this talented ensemble cast.
Some Like It Hot is part of the subscription season for most of the theaters where it is playing, so buy your tickets early to insure the best seats.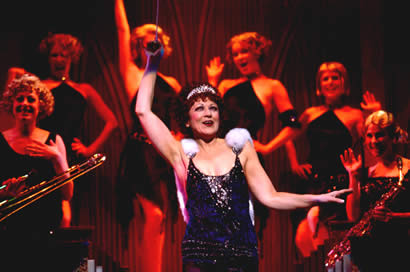 Lenora Nemetz as "Sweet Sue" with her Society Syncopaters
Photo Credit: 2002 Carol Rosegg courtesy of Dallas Summer Musicals